Ormai è ufficiale: l'inceneritore di Firenze, che avrebbe dovuto essere costruito a Case Passerini, non si farà. È una vittoria schiacciante di tutti i comitati e delle tante realtà che da venti anni si sono battute instancabilmente per non far costruire questo impianto inutile, pericoloso, climalterante. Una vittoria dal basso, che deve essere di esempio e di stimolo per tutte le lotte che ancora ci aspettano.
Senza la gente non si fa niente!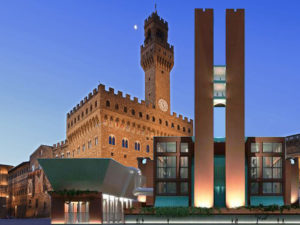 È finita dunque l'agonia di un impianto tenuto in vita dall'accanimento terapeutico di una classe politica che parte da Primicerio e arriva a Nardella, senza dimenticare Renzi. Qtermo incassa la sconfitta e il rospo smeraldino festeggia.
A sancire il tutto è un protocollo d'intesa fra Regione Toscana, Ato Toscana Centro e Alia Servizi Ambientali, poi recepito anche in una delibera regionale.
Al posto dell'inceneritore sarà costruita 'una fabbrica di materiali', secondo i dettami della Strategia Rifiuti Zero, punto di riferimento internazionale per lo smaltimento dei rifiuti urbani. Sono anni che andiamo dicendo queste cose e finalmente ci siamo. Meglio tardi che mai.
Vinta 'la battaglia di Stalingrado', ora l'attenzione si sposta su Livorno, sulla cosiddetta bioraffineria di Stagno. Eugenio Giani non ci sta, e già promette inceneritori nel caso la bioraffineria non vada in porto. Ha proprio trovato l'alternativa sbagliata: ormai dovrebbe essere chiaro che la lotta era non solo contro l'impianto di Case Passerini, ma contro il processo di incenerimento dei rifiuti. Ovunque si pensi di attivarlo.
*Gian Luca Garetti
The following two tabs change content below.

Gian Luca Garetti
Gian Luca Garetti, è nato a Firenze, medico di medicina generale e psicoterapeuta, vive a Strada in Chianti. Si è occupato di salute mentale a livello istituzionale, ora promuove corsi di educazione interiore ispirati alla meditazione. Si occupa attivamente di ambiente, è membro di Medicina Democratica e di ISDE (International Society of Doctors for the Environment).