Il binomio "biologia e capitalismo" ha condizionato la riproduzione della vita sul pianeta in modo devastante. I danni che la riproduzione dei ricchi e bianchi sapiens arreca agli ecosistemi hanno provocato l'estinzione di troppe forme di vita. Invece di curare e riprodurre la sola popolazione occidentale bisognerebbe generare parentele postumane e decoloniali con persone razzializzate, legami transgenere che superino la dicotomia maschio/femmina, ma anche parentele transpecie con gli animali non-umani, con le piante, con le forme di vita create nei laboratori del tecno-capitalismo globale: dalle mucche clonate alle cellule immortalizzate. Ricorrendo alle analisi e alle utopie fantascientifiche femministe ci libereremo dalla "misura di tutte le cose", l'Uomo, e dalla sua incubatrice, la famiglia eterosessuale.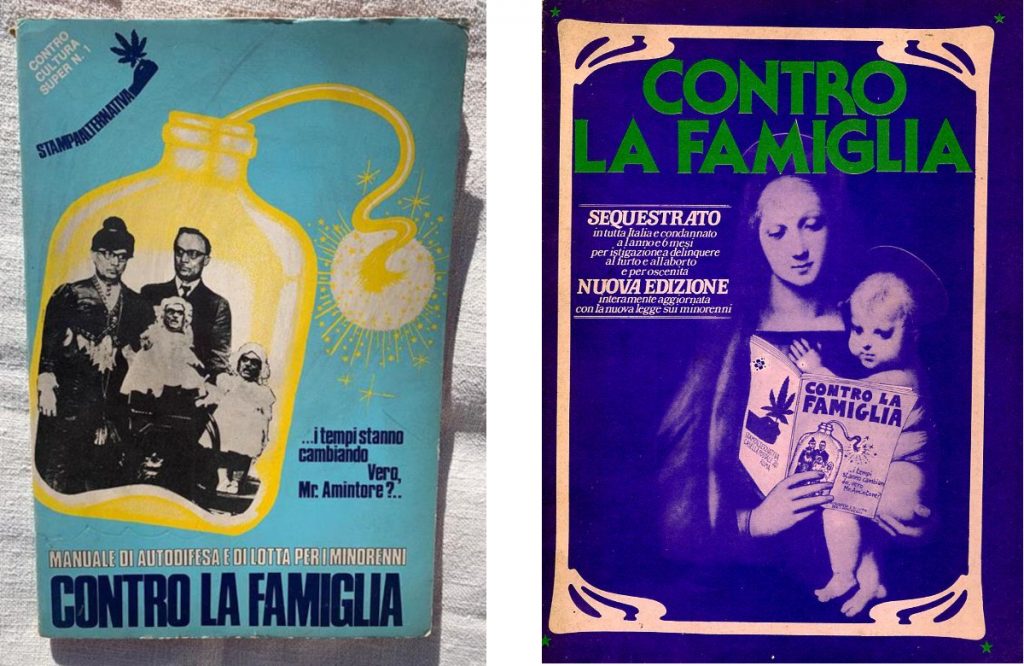 "Finiamola con la famiglia. Sì, ma quale? Superiamo la famiglia nucleare, embrione dello stato-nazione, abbracciamo una famiglia cosmica. È l'indizio celato nel titolo dissacrante di Per farla finita con la famiglia di Angela Balzano" (Maria Chiara Franceschelli)
Qui una Reading Clip di GilBar da:
Angela Balzano, Per farla finita con la famiglia. Dall'aborto alle parentele postumane, Meltemi, Milano 2021, pp. 200, € 16.00
Angela Balzano è ricercatrice precaria eco/cyborg/femminista, coordinatrice e docente del modulo Scienze del Master in Studi e politiche di genere dell'Università degli Studi Roma Tre. Attualmente è docente a contratto presso l'Alma Mater Studiorum – Università di Bologna e tutor in Women and Law per il Master GEMMA. Ha curato le traduzioni: Il postumano (2014) e Materialismo radicale (2019) di Rosi Braidotti; Biolavoro globale (2015) di Melinda Cooper e Catherine Waldby; Le promesse dei mostri (2019) di Donna Haraway. Con Carlo Flamigni ha scritto Sessualità e riproduzione (2015).
---
Also published on Medium.
The following two tabs change content below.

Redazione
Il gruppo di redazione della rivista edita da perUnaltracittà